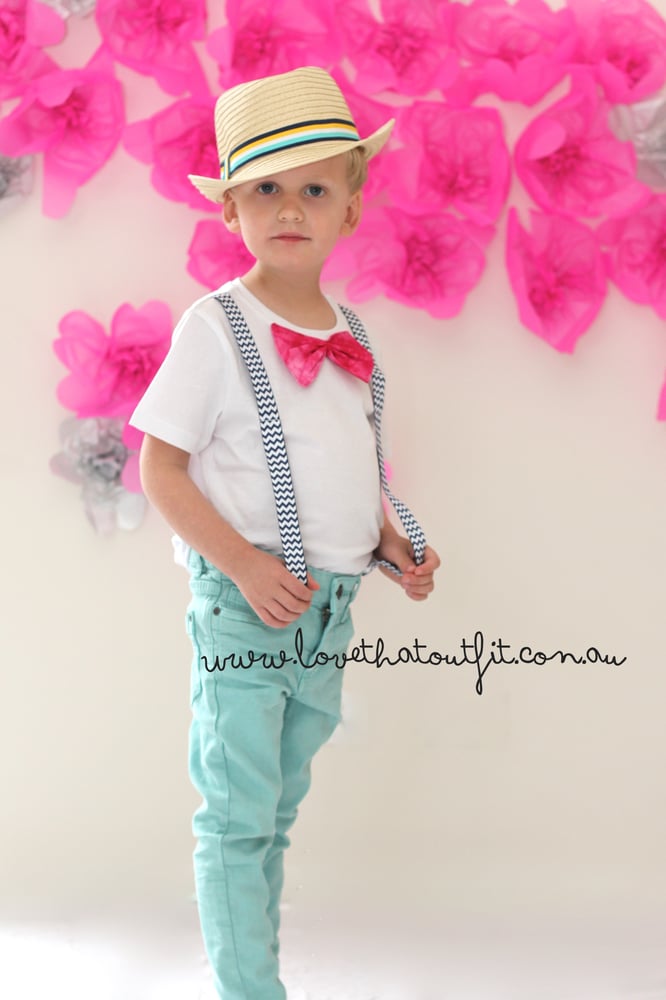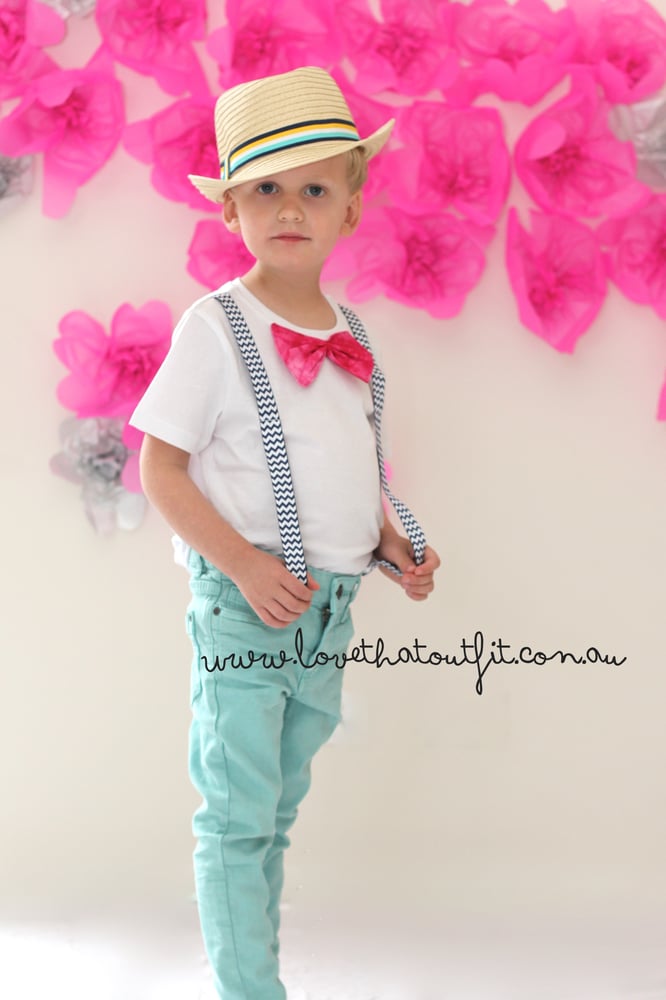 **LIMITED EDITION COOL CARNIVAL OUTFIT** WITH HAT (Sizes 2-6)
$49.95
1 x Handmade Tee with hand-stitched bow tie and chevron suspenders, designed by LTO and exclusively made by Mema Creations. Super cute!
1 x Mint Green Denim Slim Leg Jean -
1 x Cream Trilby Hat with stripe detail around band
Products are a mix of locally sourced brands and internationally selected items.
DISPATCHED IN 2 BUSINESS DAYS
There are no exchanges or refunds however if the item is faulty a refund will be given.